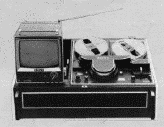 Sony CV-2000 Videocorder Series The first video recorders designed for home use. See the rest of the Sony CV Series.
Sony Videoflight Facilities,
History and Equipment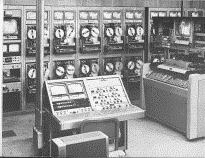 Sony - Sponsors and demonstrates the world's smallest and lightest videotape recorder (model PV-100), designed for the technological, industrial, educational, medical, sports and arts markets. Used two inch open reel tape in a 2 head helical scan system. The PV100 was adopted by American Airlines in 1964 for in-flight movies. more...
We have one person, Nobutoshi Kihara from Sony to thank for many of the video units we enjoyed in our younger times. To lean more about him, and to see video demonstrating the making of magnetic recording tape go to http://www.sony-krc.co.jp/en/index.htm
Developed the Type G, Japan's first tape recorder.
Developed the TR-55, Japan's first pocket transistor radio.
Developed the Transistor (B/W) television.
Developed the PV-100, the world's first VTR for broadcasting and industrial use.
Developed the CV-2000, the world's transistor video tape recorder for home use.
Developed the AV-3400, a portable video tape recorder.
Developed the U-matic, the world's first cassette-type video tape recorder.
Developed the Betamax VCR, the first VCR for home use. (Video Cassette Recorder)
Developed Video Movie, a super-compact 8mm video system integrating a camera and VCR
Developed the Mavica, a magnetic still video camera.
Developed the Mavigraph, a color still video printer.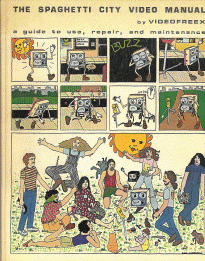 Spaghetti City Video Manual
(click on cover to see a close up of this great cover art)
One of the most useful books if you are still trying to use a ˝ inch machine. This book is historically interesting and has great cover and interior artwork.
Even if you are not maintaining a ˝ inch machine this is 'one of those books' that will give you even more insight into the early video efforts. We, from time to time, have an extra copy at the museum... Contact us. -Ed Sharpe archivist for SMECC
Sony SEG-1 Special Effects Generator.

Vintage Professional Sony Color Tuner Modulator TUM-100.
Front controls VHF output TV/VCR with bright indicator lights, Tuning meter, UHF and VHF tuning, and power on/off. Back panel has some type of multi pin connector (for VTR?), audio and video input level controls, XLR audio in and out connectors, RF in and out connector, CH-3/CH-4 selector, antenna connectors for UHF and VHF, TV UHF and VHF connectors.
This system was referred to by many names...
The Sony Videorover II or
the Sony AV-3400 PortaPak

Sony AVC-3400 Vintage Portable Video Camera with Lens
Sony Video Equipment A V Series 1/2 inch Tape Videorecorder and Accessories Catalog Vintage 1971
16 pages of photographs, specifications and features of the Sony Video Equipment A V Series 1/2 inch Tape Videorecorder and Accessories Catalog Vintage 1971
Models AC-2000, AC-3400, AV-3400, AV-3600, AV-3650, , AVC-3000, AVC-3200, AVC-3400, AVC-3200DX, AVC-3210DX, AVC-3210, AVF-3200, AXC-1, AXC-5, AXC-10, BP-20, BP-30, CCB-5, CCB-10, CCF-10, CCF-25, CCF-50, CCJ-1, CCJ-5, CCJ-10, CG-1, CMA-1, CMC-1, CVA-103W, CVA-104W, CVM-110UA, CVM-192U, CVM-920U, CVM-1200UA, CVO-4, DCC-2400, EC-5M,EC-10M, EC-25M, SCM-19B, ECM-21, ECM-22, ECM-50, ECM-53B, ECM-21, ECM-22, ECM-50, ECM-53B, EXC-1A, EXC-1B, EXC-1C, F-98, GC-3, LC-100, LC-3400, 214 LENS, 507 LENS, MX-300,PC-1, PC-2, RFU-53W, RFU-54W, RGC-5, RGC-15, RGC-25, RGC-50, RH-5E, RH-5V, RH-7V, RH-72V, RK-34, SEG-1, TD-1, TUM-100, V-30D, V-30F, V-30H, V-31, V-32, VCL-8, VCL-16, VCS-31, VCT-1, VCT-20A, VMC-10A, VMC-25A, VMC-1B, VMC-10B, VMC-25B, VMC-50B, VMC-1C, VMC-1D, VMC-1H, VMC-1M, VMC-1Q
SONY C74 DESCRIPTION
---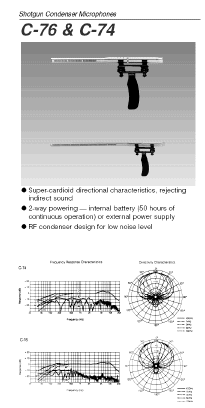 Short shotgun condenser microphone. Applicable to ENG/EFP. High signal-to-noise ratio. Phantom or 3CR-MIC battery operation. Condenser microphone with super-cardioid characteristics, rejecting indirect sound and ambient noise. Safety-lock mechanism to prevent loose cable contact or accidental disconnection.



SPECIFICATION

---
Capsule type: Condenser Frequency response: 40 -16,000 Directivity: Uni Tone control: M,M1, V1 Battery: 7MR9 Ext. power: DC24-48 Microphone Connector: XLR-3-12C type Recommended Sony Battery: 7MR9 (Mercury) Battery Life: 50H Output impedance at 1kHz (balanced) (1/2 ± 20%): 250 Inherent noise (0dB=20µPa.): 14(dB SPL) Wind noise (0dB=20µPa.): 50(dB SPL) Effective output level at 1kHz (0dBm=1mW/1 P: -38(dBm) Sensitivity (0dB=1V/1 Pa at 1kHz): -38.0 ± 2.0(dB) Dynamic range: 112(dB) Signal-to-noise ratio (A weighted, 1kHz, 1Pa.: 80(dB) Induction noise from ext. magnetic field (0dB=20µP): 5 Max. input sound pressure level (0dB=20µP: 126(dB SPL)
---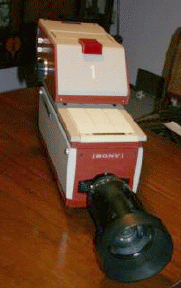 Sony Trinitron Color Camera, DXC-1200, Ptd. Jan 1975. TV Zoom Lens 1:1.9, f=14 140 mm
---
Sony DXC-3000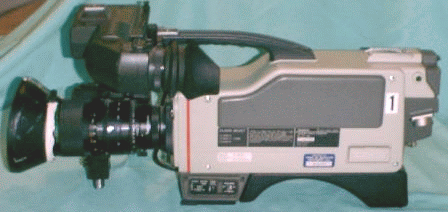 SONY TV TUNER TIMER UNIT.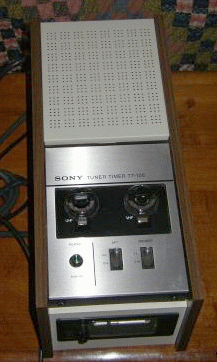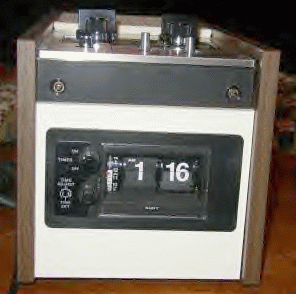 The First 'Handycam' Sony CCD-M8 Handycam Video Camera Recorder, EV-C8 Video Cassette Recorder, RFU-80UC RFU adaptor, ACP-88 AC Power Adaptor, BCA-80 battery charger and two NP-22 battery packs.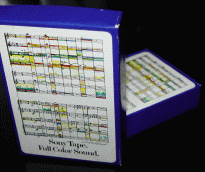 Sony Playing cards advertising Sony Audio Tape!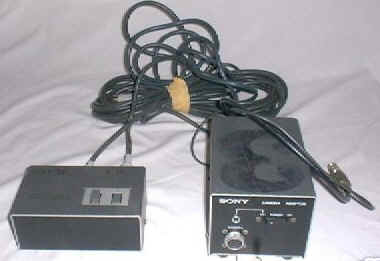 Sony CMA-4 Camera Adaptor Power Supply w/2 Camera Switcher & Cables
Just some of the early literature we have in the museum's reference library.
HUGE binder containing SONY Service Material ALL ARE ORIGINAL, only 1 is a photocopy:
ECN-2 through 253 Engineering & Service Guides & Updates
AV-8650 Service Manual Supplement #1
AV-3600 Service Manual Supplement #1 & #2 (two copies)
VPP-2000 Correction Supplement
VTU-200 Service Manual Supplement (two copies)
SEG-600 Service Manual Supplement
DCC-2400 Service Manual (worn cover)
AC-3400 Service Manual (COPY)
Also another HUGE SONY binder containing Service Bulletins #3-298.
And....HUGE binder containing SONY Service Bulletins ALL ARE ORIGINAL:
VTR Service Bulletins #'s 3, 4, then appears to be consistant #17-298.!!!!
ALSO included P.E.T.I. #1-17.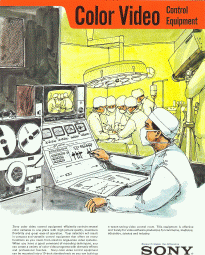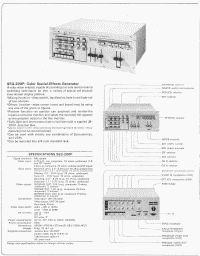 Color Video
Control Equipment

Sony color video control equipment efficiently controls several color cameras in one place with high picture quality, maximum flexibility and great ease of operation. Your selection will result in compact and versatile control equipment that offers as many functions as you need, from small to large-scale video systems. When you have a good command of recording techniques, you can create a variety of color video programs with dramatic effects and professional touches. Sony color video control equipment

can be mounted into a 19-inch standard rack so you can build up a space-saving video control room. This equipment is effective and handy for video software production for commerce, medicine, education, science and industry.

SEG-200P: Color Special-Effects Generator

A color video selector capable of providing not only several-source switching techniques but also a variety of special and unusual time-shared display patterns.

*Mixing function-direct switch, lap dissolve, fade-in and fade-out of two sources.
*Effects function-wipe, corner insert and keyed insert by using anyone of the given six figures.
*Preview function-an operator can precheck and monitor the

inputs on preview monitors and select the source(s) that appears as the program output on the line monitor.
*Tally light and intercommunication facilities with a supplied JB200P Junction Box.
*Up to seven color video cameras (including black & white video cameras) can be accommodated.
*Can be used with virtually any combination of Sony cameras, and VTRs
*Can be mounted into a 19-inch standard rack.

Research Makes the Difference


SONY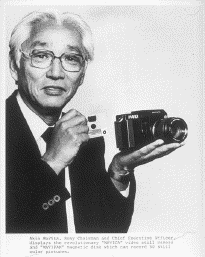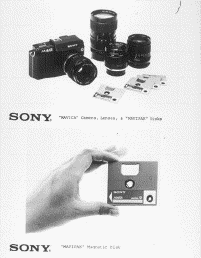 Akio Morita Shows First Mavica Video Still Camera And MAVIPACK Magnetic Disk Which Can Record 50 Still Color Pictures
(1981)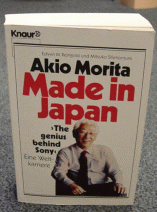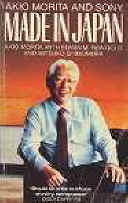 Want to learn more? Check this out of your local Library!
This book comes in many different cover designs .
Co-Founder of Sony Corporation, Mr. Akio Morita, passed away on October 3, 1999...


Contains
Info
On
SEG-200P
PSA-101P
DA-101CE
CG-101P
VCS-50M
PVM-400E
CVM-1320E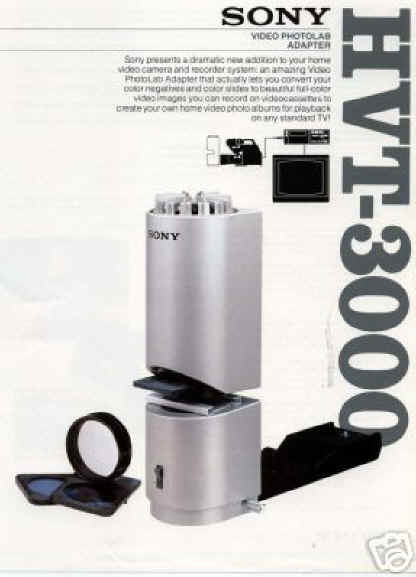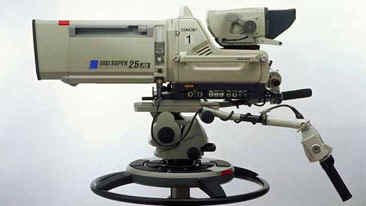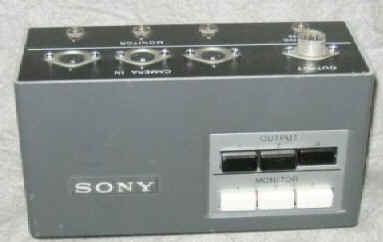 VCS-31 Sony video camera selector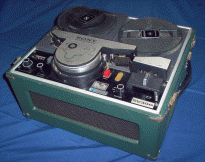 Here is a nice photo of Jonnie's Sony SV-300 he sold to us here at the museum. We need to find product brochures and data for this machine. Please drop us a line if you can assist!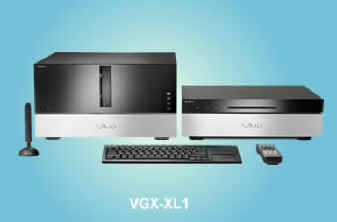 VGX-XL1 Home Video System / Computer
XL1 Series - Overview
The Best of Both Worlds

The VGX-XL1 Digital Living System™ merges Sony's industry-leading home theater expertise with the powerful comuting performance of a VAIO® PC. Keep your personal and packaged content in one place and navigate through it all with the wireless keyboard and remote control. The unique version of Microsoft® Windows® XP Media Center Edition 2005 Makes it easy to browse your personal photos and video, download movies and music, recorded TV shows, and your CD and DVD collection.




CD/DVD Library

Create a sanctuary for all of your digital content. The 200-disc media changer stores and organizes your CD and DVD collections for fast, easy access by remote. With the XL1 system, you have a place for everything.


CD Burning

Ever wanted to backup your CD collection? The XL1 system makes
it easy with the ability to copy up to 200 CDs.

Record TV

Enjoy high quality TV viewing with your XL1 system. Record your favorite shows directly to the hard drive for on-demand viewing and then burn to DVD so you can watch while on the road. It's TV on your terms.

Web Access via TV

Switch from CD to DVD to TV to the Web, all with one finger... all without getting up from the sofa. The XL1 system makes it simple and convenient to browse multiple media before you find the one that suits the moment.
XL1 - Features
Innovative Design. Intelligent Solutions. Endless Possibilites.

The Vaio® Digital Living System™ delivers an industry-leading A/V entertainment center and PC system in a sleek package designed for your Living room. This digital content powerhouse is the tool you need to get the most out of your multimedia lifestyle.




CD/DVD Library by Remote

Never lose them again. Every audio CD and movie DVD is stored, organized and navigated through the on-screen menu with one remote. The system's ability to access meta data, genre information, track listings and cover art add to your navigation experience and make it easier to find what you're looking for. Just keep track of the remote.


TV Recording and Archiving

Don't schedule your life around TV. Record your favorite TV shows with the system's powerful software, then watch or burn to DVD when you're ready. Using a specialized version of Windows ® MCE, the XL1 system can record television for on-demand playback or burn it to disc for TV on your schedule.

Listen, Copy, Burn

Find, save, play, enjoy... anytime. The XL1 system combines intelligent content storage and management options with the functionality of a high-tech PC. You get the most options with your media, such as the ability to sequentially rip and burn up to 200 CDs, for a premium A/V entertainment experience.

Fits into Life

The flush, understated design of the XL1 system uses innovative technologies to keep cool and quiet. It easily integrates into your living room, becoming the central hub for all your multimedia needs and your digital lifestyle
XL1 - Performance
Operating System Designed for Multimedia Enhancement

The XL1 Digital Living System™ leverages the proven strength of Microsoft® Windows® XP Media Center Edition 2005 (MCE) to drive operations and navigation. Use the wireless keyboard or remote control to easily navigate and access digital content on the hard drive or your library of 200 audio CDs or movie DVDs. The XL1 system makes it easy to maximize your multimedia experience for simple stress-free use.




PC Performance

The VAIO® VGX-XL1 Digital Living System™ employs the latest PC technologies for running multiple demanding applications simultaneously. With an Intel® Pentium® D dual-core processor, ample DDR2 memory, PCI-E graphics, and room for up to three SATA hard drives (RAID ready), the VAIO XL1 system is well-equipped to power through your most demanding tasks.


High-Definition Ready

The VGX-XL1 system comes with an HDMI™ (High Definition Multimedia Interface) connector, allowing you to view your audio, video or data content on your TV. It also offers the added benefit of being able to capture and edit your 1080i HD Camcorder content, expanding your options to create and manage content as you like it.

Home Network Ready

The Digital Living System is fully equipped to integrate into your home network. You can set it up as an access point to wirelessly network your home or connect it into your existing one, either wired or wireless (802.11 b/g). It also comes with an external antenna to improve reception and provide you with a consistent, dependable wireless experience.

HDMI™

The emerging standard in digital connectivity, HDMI™ (High Definition Multimedia Interface) delivers video and audio via a single cable. The connection provides an optimal digital connection to your TV.

Gold-plated Connectors

For optimal signal quality when connecting to non-digital devices, the VGX-XL1 system comes with gold plated analog connectors.